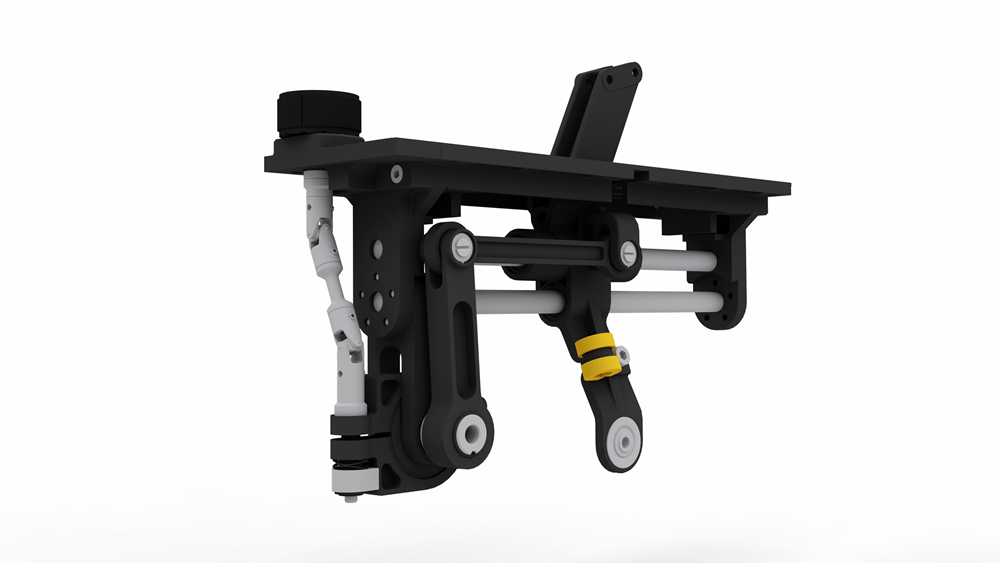 ENGINE THROTTLE LEVER
For an Italian excellence, we have designed, qualified and we are manufacturing the engine
throttle levers used on trainer military aircrafts.
The part is deputed to engine RPM setting (RVDT connected to the lever).
Lever provides a linear movement which is transformed into a rotational one by a crank connected to a RVDT, which provides to the FADEC the equivalent RPM rate.
The system is composed by two levers, connected by a push pull cable to allow the simultaneous movement of both levers.