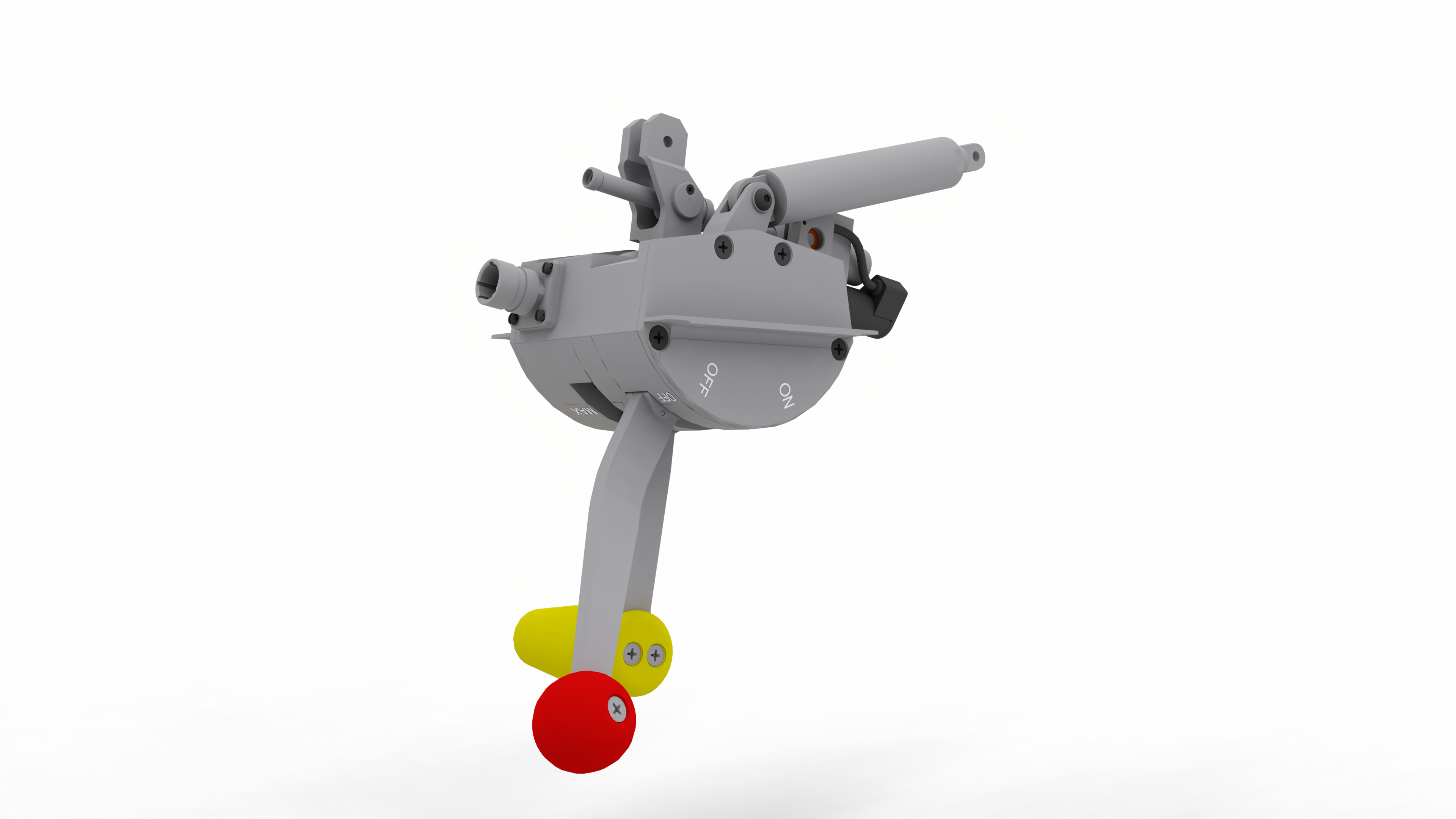 ENGINE AND ROTOR BRAKE CONTROL LEVER
This product is designed for a single engine helicopter.
One lever is dedicated to engine power managing, the other to the rotor brake.
The system is composed by the Engine and rotor brake lever, the push-pull cables that connect the levers to the motor and to the rotor brake, and the support fixing brackets.
When the engine is controlled automatically by the EECU (the rotorcraft breaker, on the Central Control Panel, is in position "AUTO") the FWD/BWD breaker on the collective lever is not active because no power is supplied to it. 
In case of EECU failure, the Pilot moves the rotorcraft switch in position "MANUAL", passing engine control in Manual mode.