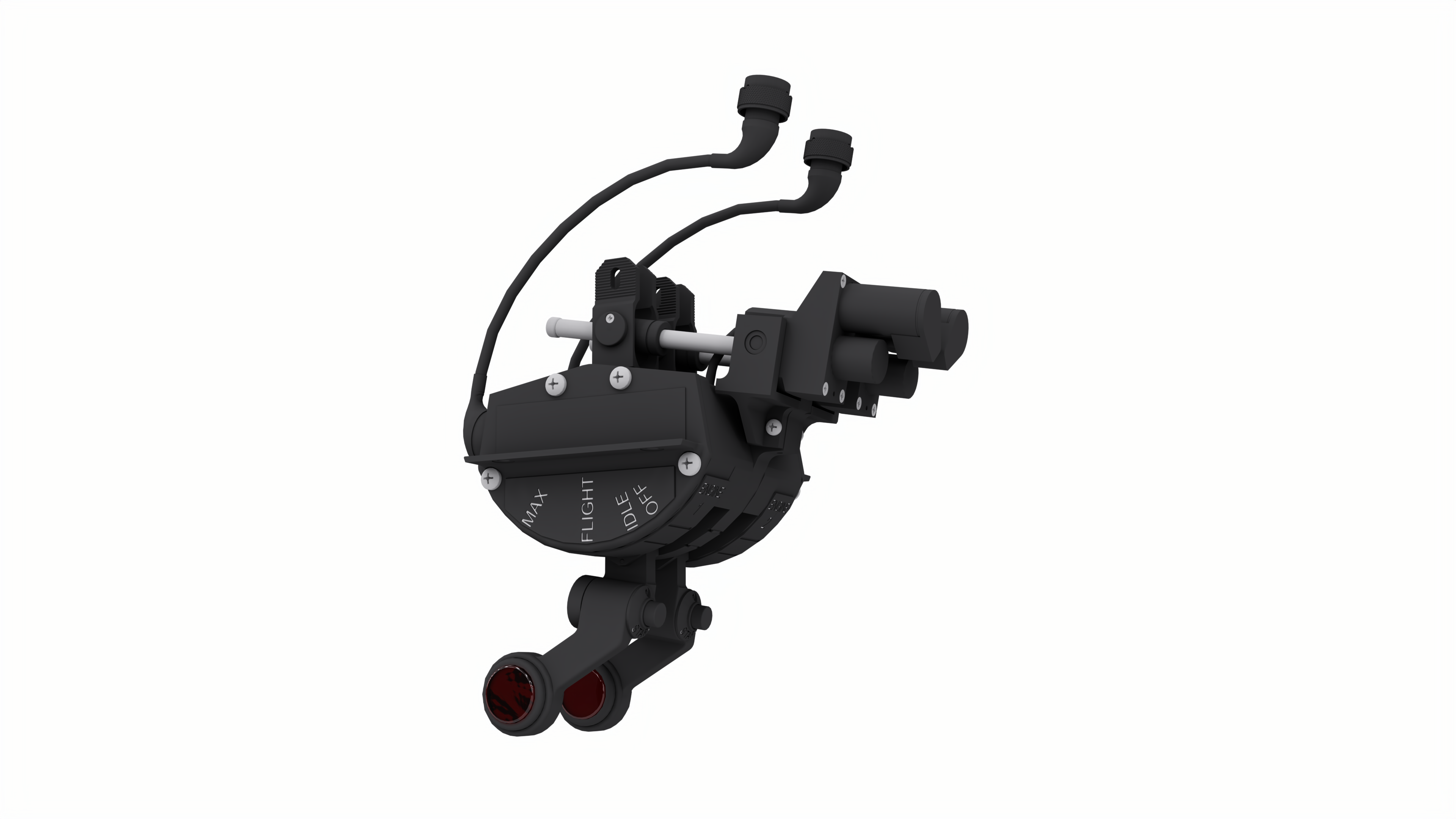 ENGINE CONTROL LEVERS
The Engine Control Lever (ECL) is currently installed on more than one Helicopters series. 
Produced in more than 3000 exemplars, over 20 years of use.
It is installed on the cockpit and is used to control the power of the two engines.
The ECL is mainly composed of two independent levers that can be used by the pilot in both manual and electrical (remote switch control) operating mode.
For this purpose, two distinct linear, reversible, electro-mechanical, brushless actuators are integrated into the unit.